Meet The Team
At Robb Ferguson, we have a dedicated team of over 50 high calibre professional staff who strive to provide exceptional service to our clients in all areas of our business. Our team is very close-knit and ensures that a unified support is provided to you whenever you need it. With expertise covering all aspects of accountancy, taxation and business advisory services, we are well placed to take a holistic view to planning for the future as well dealing with specific matters.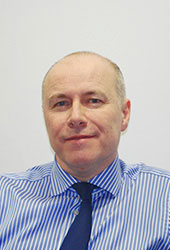 Andy Logan CA
Managing Partner
Andy is the firm's Managing Partner and is also lead adviser to a portfolio of General Practice clients. Andy trained with Robb Ferguson, qualifying as a Chartered Accountant in 1986 before being promoted to the role of Audit Manager in 1987 and was assumed as a partner in 1988.
Andy has clients in most business sectors, providing on-going key commercial accounting and strategic advice on a pro-active basis.
Andy has an extensive knowledge of tax and has considerable experience in corporate finance and related matters. Andy is also a Registered Auditor.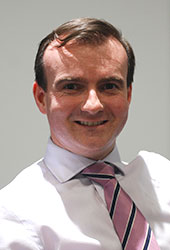 Graham Cantlay CA
Partner
Graham is a General Practice partner in the firm having trained with Robb Ferguson, qualifying as a Chartered Accountant in 2003. Graham was promoted to the role of partner in 2008.
Graham has clients in a wide range of business sectors, providing proactive commercial and strategic advice to clients ranging from smaller sole traders / partnerships to large multi-site multimillion turnover companies.
As a practicing CA and Registered Auditor, Graham has a thorough knowledge of taxation and has considerable experience in corporate matters such as advising clients who are raising finance, buying/ selling, restructuring, succession planning etc. Graham is also involved in the monthly accounting and board reporting function for a number of clients.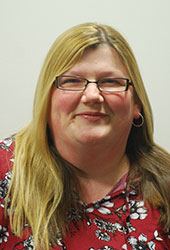 Janice Alexander CA
Partner
Janice is a qualified Chartered Accountant and Registered Auditor. Janice joined the firm in 1995 and qualified as a CA in 1998 winning the prestigious ICAS award for top student during her traineeship. After qualifying, Janice was quickly promoted to manager and then to partner. Janice heads up the firm's Audit Department and she is responsible for the firm's compliance with technical accounting and auditing standards.
Janice also has an extensive and varied portfolio of clients in several sectors including, manufacturing, professional services and charitable organisations. Janice acts as lead advisor to several clients providing key strategic and commercial advice.
Janice holds the position of ICAS Training Principal within the firm and is involved in the training of Chartered Accountants within the firms training program.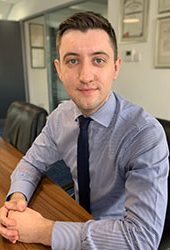 David is a Chartered Accountant having trained and qualified with Robb Ferguson after joining as a CA Trainee in 2013. He was promoted to the roles of Manager in 2019 and Director in 2022 before becoming a Partner in 2023.
David specialises in accounting compliance services, advising management and stakeholders of owner managed businesses across a wide range of sectors including manufacturing, construction, and professional services. In addition to this, David has been involved in transaction and corporate advisory work, including buy and sell side financial due diligence and business valuations. David also has considerable financial modelling experience and also gets involved in various audit engagements.
David offers tailored advice to our clients and is always looking to add value wherever possible. He strives to build longstanding relationships with our clients by understanding their goals and ambitions and providing a practical and commercial approach.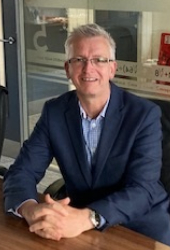 Richard Patterson CA
Director
Richard qualified as a Chartered Accountant in 1992 and has since worked in the accountancy profession, returning to Robb Ferguson in April 2022.
He had most recently been a partner with a national firm and now leads our new business development, talent acquisition and internal process development.
In addition he looks after a portfolio of clients across a broad range of sectors dealing with their compliance and business advisory needs.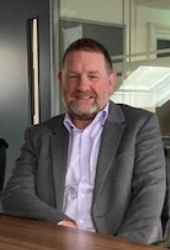 David Peakman
Senior Manager
David joined Robb Ferguson in December 2021 in a Senior Manager role, having previously spent a number of years with a large national firm where he provided advice to a portfolio of owner managed businesses.
David has over 30 years of experience across various business sectors covering all aspects of accounting and tax. In his spare time David can be found on the golf course working hard at lowering his handicap!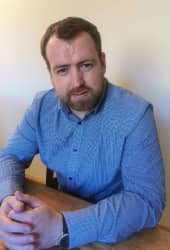 Liam MacDonald
Senior Tax Manager
Liam joined Robb Ferguson in early 2023 as Senior Tax Manager, having built knowledge and experience in his time with a couple of national accountancy practices.
As a qualified Chartered Tax Advisor, Liam is well placed to provide help with all tax related queries.
Over the years he has worked with an array of clients, including owner managed businesses, partnerships, sole traders and high net worth individuals, providing the best compliance and planning in connection with the full range of taxes, and other complex tax related areas such as annual allowance pension charges and residency.
Angela Pritchard FCCA
Manager
Angela is a Chartered Certified Accountant having trained and qualified with a smaller accounting practice based in Ayrshire. After a short spell in industry firm, Angela joined Robb Ferguson in 2005.
Angela has extensive experience of various accounting systems and regularly works with clients to implement bespoke or improve existing accounting systems. Angela adores spreadsheets and is regularly involved in building financial models for financial reporting and forecasting. Angela manages a varied portfolio of clients and is also manages the firms Cloud Accounting Department and accounting team.
Gillian McCreadie ACCA
Manager
Gillian is a qualified Chartered Certified Accountant who joined Robb Ferguson in 2018 from a well-known global accountancy firm after training and qualifying with an award winning Independent Scottish Accountancy firm.
Gillian is a manager in our Business Services department where she manages a wide-ranging portfolio of clients, ensuring all year end compliance deadlines are met; she also assists with staff training and recruitment. Gillian has experience covering a wide range of engagements, mainly focusing on SME's and owner managed businesses.
Gillian is a fellow of the Association of Chartered Certified Accountants. She is involved with the ACCA at board level, sitting on their Global Council (governing body) and their Qualifications Board, and is responsible for general oversight of ACCA's education and learning framework and examination arrangements. She is also past Chair of ACCA's Scotland Committee and the UK's Strategy Implementation Committee.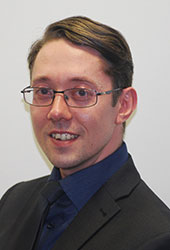 Kenny Brackenridge
Manager
Kenny joined the firm in 2007 as a trainee Chartered Accountant and quickly progressed to a Senior Accounting role before becoming a Manager in 2016.  Kenny manages the firms Business Services, Outsourcing and Payroll departments along with a portfolio of clients, in a range of sectors.  He prides himself on providing a high level of service and being an approachable and enthusiastic member of the team.